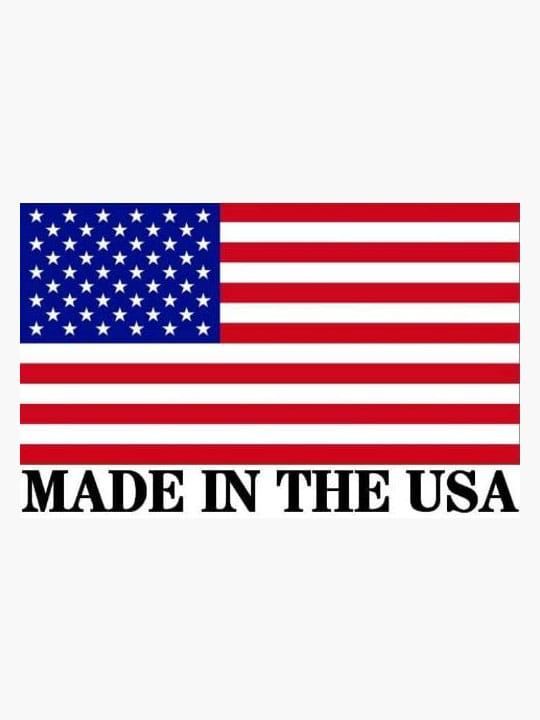 Calm Skin Miracle Moisturizer with Red Marine Algae
Long-Lasting Hydration Meets Incredible Anti-Aging!
Regardless of whether it's caused by sunburn, chemical peels or harsh skin care products, one thing is certain that dry, dehydrated skin takes a toll on your confidence. Not only is it uncomfortable, but it can also become red and inflamed.
Give your complexion the hydration it craves with Innate Skin's Miracle Moisturizer! Packed with antioxidants, Red Marine Algae is the star of this creamy blend. Its restoring peptides dive deep into the skin to improve tone, texture and elasticity. For an extra boost of soothing moisture, we added Sodium Hyaluronate. Ultra-lubricating yet surprisingly lightweight, it offers all-day hydration.
For an all-in-one daily moisturizer, our blend also includes Ascorbic Acid, Carotenoids and Fatty Acids! This potent trio stimulates collagen production and smooths skin's surface, resulting in a complexion that seems to defy the laws of aging. Finished with CoQ10 and Chamomile, it even eases redness and inflammation, allowing you to reclaim your skin as well as your confidence.
At Innate Skin, we don't do anything halfway! This luxurious cream is made in the USA and has no parabens, fillers or sensitizing fragrances. Cruelty-free and featuring a blend of natural extracts and oils, it's safe for users of all skin types.
Read More+
Guarantee:
We are so confident that you will see an improvement in your skin with the Clear Skin Vitamin Pack™ that we offer a 30 day Money Back Guarantee.
About This Product
Long-Lasting Hydration: Our dry skin face moisturizer is rich in antioxidants and nourishing peptides. The Red Marine Algae used in our facial cream restores skin's smooth texture. Sodium Hyaluronate present in our anti-aging face cream offers deeply-lubricating moisture that soothes your dehydrated skin without leaving an oily residue. Made with Collagen.
Diminish Fine Lines: With high Ascorbic Acid concentrations, our dry skin face moisturizer triggers collagen production. As a result, our sensitive skin moisturizer for the face minimizes the appearance of fine lines and wrinkles. Apart from that, the Carotenoids and Fatty Acids present in our moisturizing face cream smoothen your skin for a revitalized appearance.
Ease Redness and Inflammation: Formulated with Chamomile and Witch Hazel, our skin moisturizer can help calm irritation and redness! It also contains powerful CoQ10, which renews and protects the skin's surface for a luminous and more even texture.
Safe for All Skin Types: With a unique blend of herbal extracts and essential oils, our hydrating moisturizer is safe for sensitive, dry, and normal skin. And while similar face lotions are loaded with fillers, our daily moisturizer for the face has a natural color and zero sensitizing fragrances.
Made in the USA – The product has been manufactured in the USA. It has been manufactured and packaged in NSF Certified facilities and is in compliance with Good Manufacturing Practices (GMP) established by the U.S. Food and Drug Administration (FDA).
Benefits
Deeply moisturizes dehydrated skin
Diminishes the signs of aging
Eases redness, irritation and inflammation
Paraben-free and safe for all skin types
Made with premium ingredients
Made in USA
Aqua, Caprylic/Capric Triglyceride, Glycine Soja (Soybean) Oil, Sorbitol, Stearic Acid, Methyl Gluceth-20, Cetyl Esters, Cetyl Alcohol, Hydrogenated Cottonseed Glyceride, Butylene Glycol, Ahnfelitia Concinna Extract, Sodium Hyaluronate, Allantoin, Panax Ginseng Root Extract, Gingko Biloba Leaf Extract, Aesculus Hippocastanum (Horse Chestnut) Extract, Symphytum Officinale Extract, Rosa Canina Fruit Extract, Chamomilla Recutita (Matricaria) Flower Extract, Hamamelis Virginia (Witch Hazel) Water, Tocopheryl Acetate, Retinyl Palmitate, Ascorbic Acid, Collagen, Ubiquinone, Citrus Aurantium Bergamia (Bergamot) Fruit Oil, Dimethicone, Polysorbate 20, Carbomer, Sodium Hydroxide, Phenoxyethanol, Caprylyl Glycol, Annatto.
Why Shop with Innate?
Free Shipping
Free Shipping on all U.S. Orders
Guaranteed Results
30-Day Satisfaction Guarantee
Online Support
24 hours a day, 7 days a week
Flexible Payment
Pay with Multiple Credit Cards
Customer Reviews
Below are reviews from our customers.